Doncaster Apps Bespoke Software development services are tailored to your needs
Mobile app developer, Doncaster Apps, have been named winners of these awards: "Best Mobile App Development Agency (Yorkshire)" and "Software Development Specialists of the Year"… your business' software and app project is in safe hands.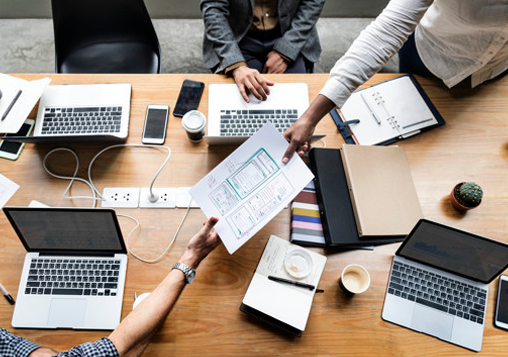 From sunny South Yorkshire we are focused on providing quality bespoke software development and Android & iOS app design services to our customers in Doncaster and throughout the rest of the UK. Our qualified software developers and app design professionals are experienced in building and delivering a wide range of solutions, from bespoke app development to custom-built web development and database solutions.   Doncaster Apps is also proud to offer special rates for entrepreneurs and new companies, as we know how difficult it is to start your own business.
Does your Doncaster business Need a Reliable software developer?
How can Doncaster Apps meet your bespoke software or app requirements?  Depending on what your business requires we can build bespoke software solutions designed around your business' specific needs.  We can even tweak any legacy software solutions you are currently using so that they are better able to meet your changing needs and be integrated more fully into the network of other systems and databases that your business relies upon.  The Doncaster Apps software development process is smooth and controlled and our esteemed Yorkshire customers are kept in the loop with status updates throughout their software development projects.
Skillfully blending our expertise with databases, UX design, technology, and business strategy, Doncaster Apps raise the digital performance of businesses across Doncaster and throughout Yorkshire.  We build slick, dynamic, and easy-to-manage database systems and mobile apps that provide engaging and rewarding experiences for system users and customers alike.
Unlike many other Doncaster mobile app development agencies we are a one stop shop i.e. we can take care of UX / UI design, Android app development, iOS / iPhone app design, software development, web development as well as database design too – this makes us unusual in that we can cover everything from interface design through to back-office development.  The result of this is that when you use us to design your mobile app or build your software system you will not need to liaise with multiple different web agencies and mobile app designers in Doncaster etc, you can just deal with us – one competent and affordable mobile app and bespoke software development company!  No need for any paracetamol!
At Doncaster Apps, we pride ourselves on delivering Android apps and Apple apps and bespoke software development services to South Yorkshire businesses like yours.  We are also excited about working increasingly in other software development niches too, for example:
embedded software design
business solutions software
web app development
custom ecommerce systems
SaaS system development (e.g. "Software as a Service" solutions)
Legacy software and Systems integration projects
IoT development services
MVP software development for any Doncaster entrepreneurs needing to test market viability of their idea quickly
Business Intelligence solutions to give Doncaster for businesses better information
Blockchain development services
Database design, everything from MS Access database upgrades to MS SQL Server databases or MySQL solutions (and don't forget data migration services too!)
In short, Doncaster Apps is the award-winning mobile app, software, database and web development company serving South Yorkshire that has over a decade of experience delivering custom software solutions, mobile app design and systems integration services for its beaming customers throughout Yorkshire and beyond.  If you need another reason to fill in the contact form below then how about this?: because our systems and working practices are so efficient, our rates are very competitive too.  We don't bite (normally!) so to discuss your idea for a, iOS or Android mobile app or a web-based software system to help your business run more smoothly in 2022 just give us a quick message now using the form below, thanks.
Doncaster Apps: tell us about your app or software plans!
Doncaster Apps
Frenchgate Interchange,
Doncaster,
South Yorkshire, DN1 1QB
Call us on 01302 464302
Email us at info@doncasterapps.co.uk